NSCC President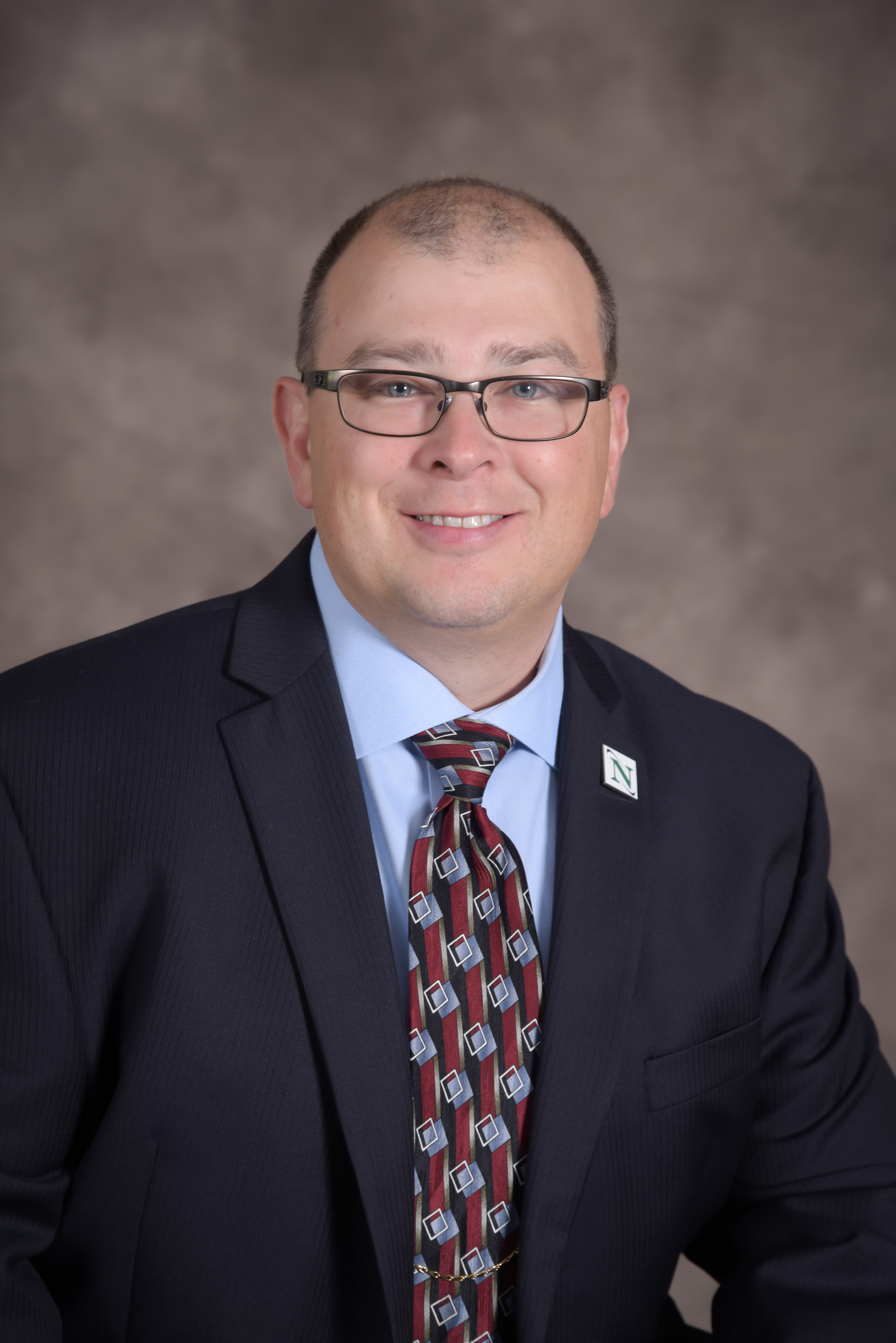 Contact Me
prez@northweststate.edu
Welcome to Northwest State Community College. We serve over 77,000 Northwest Ohio families with a high-quality education that our alumni use to create a better life for themselves and their families. NSCC serves Northwest Ohio with a full range of experiences including workforce training tailored to your company's needs, industry-recognized certificates ranging from six weeks to one year for high-demand jobs, and two-year degrees leading to our four-year partners or local jobs. We work with industry, civic, educational and non-profit partners to provide educational programs that strengthen our families and our communities.
At NSCC, we believe that everyone has an equal opportunity to succeed, regardless of background or experience. As such, we are committed to supporting you in the classroom and in overcoming the many life barriers that you may face to complete a credential. To the 192,000 Northwest Ohio residents, we pledge that our educational experiences are affordable and relevant to family-sustaining local jobs.
As the 8th President of Northwest State Community College, it is my privilege to put forth a First 100-Day Plan to ensure stability and growth at the College. First, I encourage us all to Stay the Course. Our new Strategic Plan outlines a clear vision of ways the College can be educationally and fiscally successful, and the Plan was put together with great care and thought. There is no reason to change how we operate with this Strategic Plan, so we need to Stay the Course.
Second, we need to remember to honor our core values of People, Integrity and Learning (PIL). With people, we believe in the power of teamwork, bringing people of diverse backgrounds and communities together to excel. With integrity, we believe that honesty, respect, and accountability are the basis of building trust. With learning, we believe that the acquisition and application of knowledge is the key to success, and to that end, we provide access to greater opportunities through education, training, and services. Our values define us, so we should all be good stewards of these core values.
Finally, we should all Strive for Success. Every day, we are given the opportunity to come work at an institution of higher learning, knowing the true power of a good education. It improves the lives of individuals, and strengthens our communities, one learner at a time. We should always ask ourselves, "How can we better serve our learners?" knowing that we all possess the power to make a positive difference in our students' lives.
We invite you to learn, explore and experience the many pathways that NSCC has to improve your quality of life. Thank you for visiting. For more information about NSCC or any of our career, certificate and transfer programs, please contact us at 419.267.5511